Verifone V210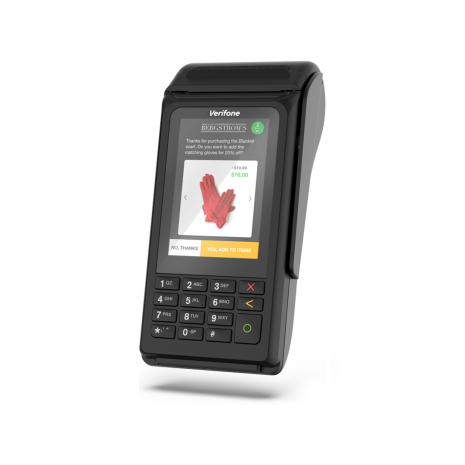 Meet the V210M, part of Verifone's new Engage Range.
The latest and greatest from Verifone, multiple connectivity options, mobile, exceptional performance and a robust design that's built to last.
Nice Features
Contactless
Accept Contactless Transactions including, Paywave, Apple Pay, Google Pay and AliPay on the Verifone range.
Brand Identity
Now available on the Engage Range, display your branding or special offers through images and videos on the EFTPOS machine when it's not in use.
Great Benefits
Exceptional Performance
Fast transaction speeds, multiple connectivity options, POS integration*, full colour customer display with personalised branding available.
Convenient payment on the spot
Compact & easy to handle ensuring a superior payment experience for cardholders and merchants alike.

Specifications
Chip
Magnetic Stripe and Chip Card Interfaces

Contactless
Contactless Card Acceptance Capability

Display
Full Colour & Backlit