Verifone P400 (Vault)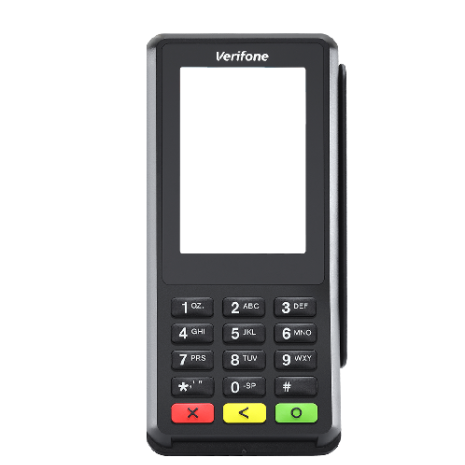 The Pin-Pad only solution that is the master of integrated EFTPOS solutions.
The P400 Vault is one of the most popular selling machines on the market due to it's integration and company branding options.
Nice Features
Payment Type
Swipe, Insert, Paywave, NFC (Apple Pay, Google Pay etc)
Exceptional Performance
Fast transaction speeds, multiple connectivity options, POS integration*, full colour customer display with personalised branding available.
Great Benefits
Convenient payment on the spot
Compact & easy to handle ensuring a superior payment experience for cardholders and merchants alike.

Integrates with your POS
This versatile EFTPOS machine has multiple integration methods to integrate with your Point of Sale system. Integration means automatic transactions and less mistakes!
Tipping & Surcharging
The EFTPOS now supports both Tipping and Surcharging! Surcharging can be setup for a fixed percentage to help businesses out with merchant fees.
Specifications
Bright Display
Simple and easy to read Display with back-lit keys!
Chip
Magnetic Stripe and Chip Card Interfaces

Contactless
Contactless Card Acceptance Capability