Ingenico MOVE5000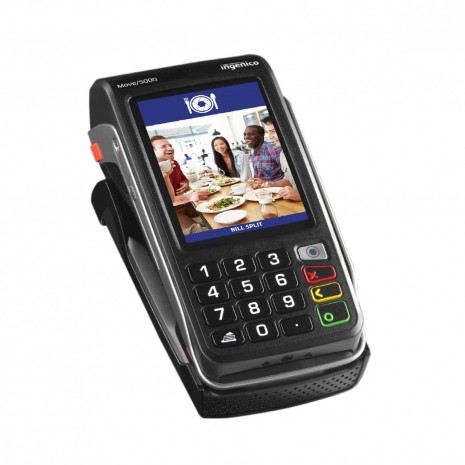 The latest Mobile EFTPOS from Ingenico!
The MOVE5000 can take payments on the go thanks to it's connectivity options - GPRS, Ethernet, Wi-Fi and Dial. This terminal truly fits all businesses.
Nice Features
Contactless
Contactless Card Acceptance Capability

Exceptional Performance
Fast transaction speeds, multiple connectivity options, POS integration*, full colour customer display with personalised branding available.
Base Inclusions
Power Cable, Connectivity Cable, Merchant/Customer Terminal
Great Benefits
Integrates with your POS
This versatile EFTPOS machine has multiple integration methods to integrate with your Point of Sale system. Integration means automatic transactions and less mistakes!
Multiple Connectivity Options
Mobile EFTPOS with Wi-Fi and GPRS, this can truly take payments anywhere, as well as Full feature base with Bluetooth & Ethernet connectivity.
Tipping & Surcharging
The EFTPOS now supports both Tipping and Surcharging! Surcharging can be setup for a fixed percentage to help businesses out with merchant fees.
Specifications
Display
Full Colour & Backlit
Chip
Magnetic Stripe and Chip Card Interfaces