Casio VR200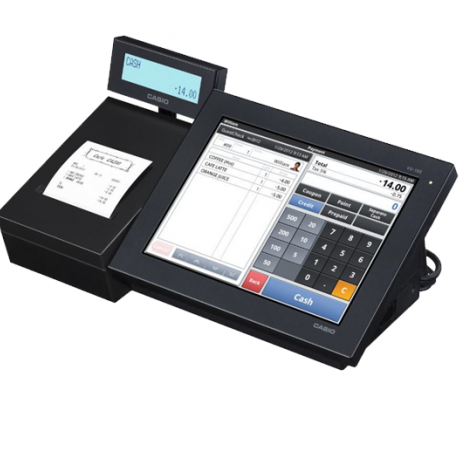 A hybrid Cash Register and POS system that runs on Android!
The new Casio VR range gives the reliability of a Cash Register with the added benefits of a POS system including Cloud Based programming!
Cloud Reporting and Programming!
Add Stock Items, Access Reporting and Edit Screen Layouts among other features with the cloud-based management of the Casio VR range.
Design
Fanless and no other moving parts add to the VR's reliability.
Android OS
Install 3rd party apps onto this Android Based POS screen featuring WI-FI and Bluetooth.