Verifone VX520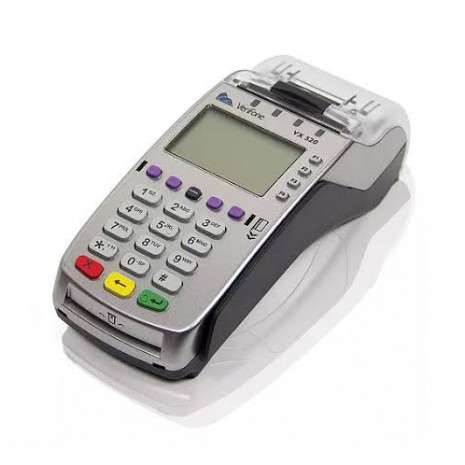 Robust & Fast Performance with Integration and Connectivity Options.
The VX520 is a Robust terminal from Verifone with optional Customer Pin-Pad. Great for use in an un-attended setting.
Nice Features
Payment Type
Swipe, Insert, Paywave, NFC (Apple Pay, Google Pay etc)
Base Inclusions
Power Cable, Connectivity Cable, Merchant/Customer Terminal
Great Benefits
Convenient payment on the spot
Compact & easy to handle ensuring a superior payment experience for cardholders and merchants alike.

Exceptional Performance
Fast transaction speeds, multiple connectivity options, POS integration*, full colour customer display with personalised branding available.
Tipping & Surcharging
The EFTPOS now supports both Tipping and Surcharging! Surcharging can be setup for a fixed percentage to help businesses out with merchant fees.
Specifications
Contactless
Contactless Card Acceptance Capability

Chip
Magnetic Stripe and Chip Card Interfaces

Display
Full Colour & Backlit