Casio SR-C550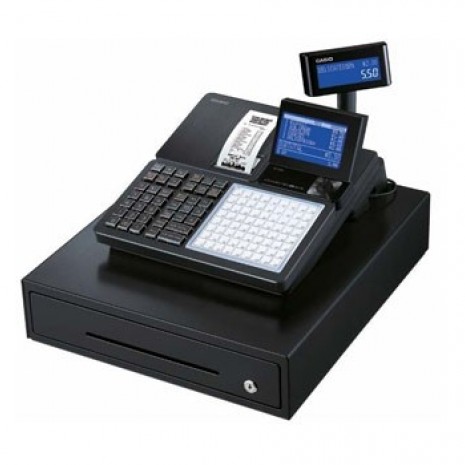 User-friendly, Faster Transactions and Sales Tracking
Need a robust and simple solution for your business? A cash register from Casio might be the perfect fit.
Sales Tracking
Track sales of specific items with handy reports that you can print straight from the Cash Register.
Integrated Payments
Don't just take Cash, add the Integrated EFTPOS option to your Cash Register for accurate payments.
Barcode Scanning
Add a Barcode Scanner to your Cash Register for ease of use!
Printing
Make use of the built-in Receipt Printer as well as adding a Kitchen Printer for Cafes and Restaurants.
Casio Connected ECR
Connect to your Cash Register using an App on your phone for Sales Data and Reporting!